Welcome to Tages Well-stocked store
Welcome to Tage's well-stocked shop, here you will find among other things sandwiches to take along on the road or buy with you home. Tage's own muesli and our classic rusks have quickly become favorites and there is a wide range of our own lovely bread, nagging good cookie bags or cookie boxes with three kinds of biscuits for someone you love, to the big or small party or surprise Your peers at work. 

If you are hungry anyway, you can buy fresh salads, sandwiches, wraps and refreshing fresh juices. Why not let a smooth and good Smoothie or our Overnight Oat With the season's fresh berries, follow along as a good snack. We believe in good food with good quality, cooked on natural ingredients and in a handcrafted manner according to tradition. With curiosity we set the standard with results that do good for both the eye and taste buds. 

We are proud of our employee, Ulrika Magnusson Sundqvist, who, with great know-how, takes the assortment of sandwiches to new taste heights every day. As a finalist in the Swedish sandwich championship in 2011, she took an honorable bronze placement, with a northern specialty called "Sur-Jämt", where the flavors of salmon, messmör (a northern type of butter) and bacon marries in a fantastic way. So a tip from the kitchen – try a "Sur-Jämt" next time you visit us.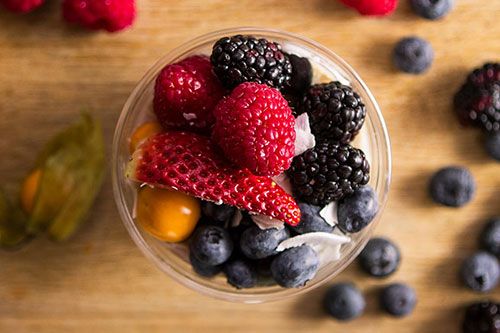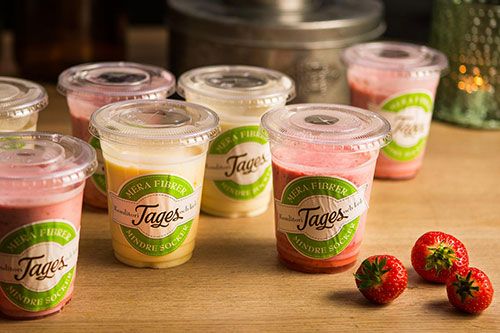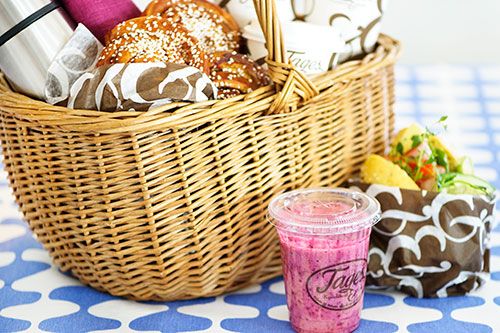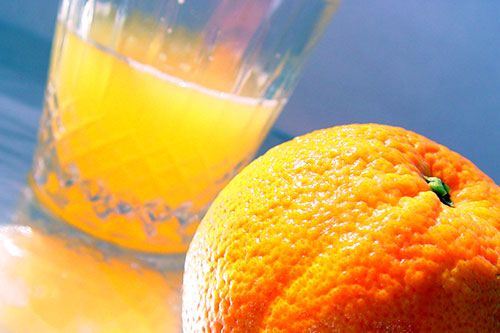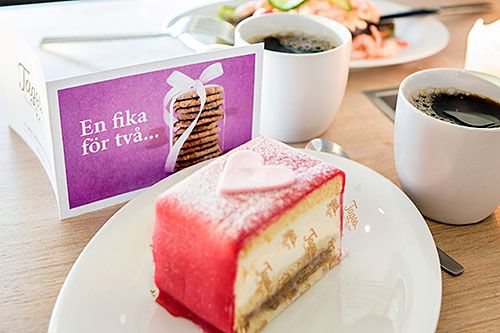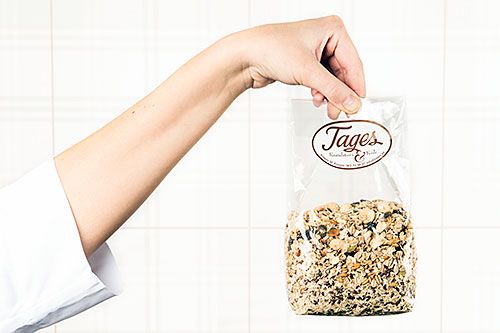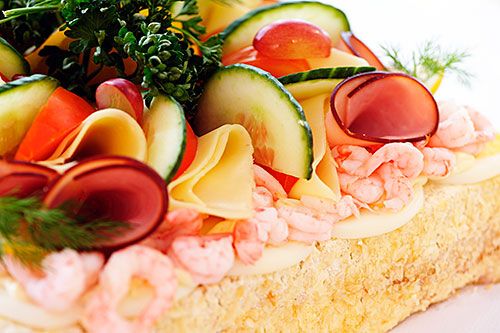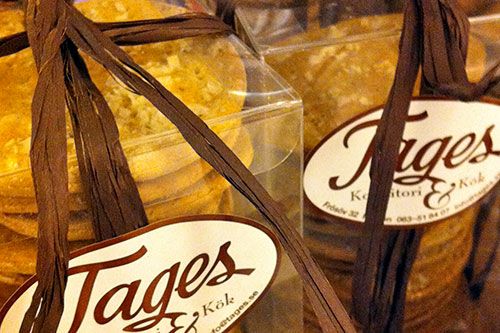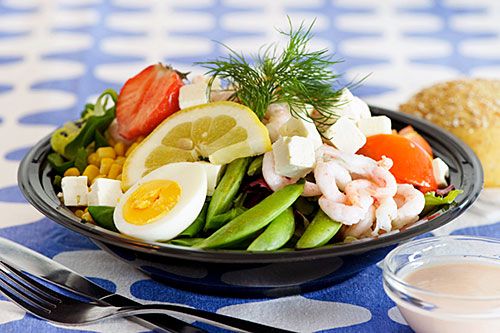 Tages sandwich cake and delicious shrimp sandwiches
Our famous sandwich cake – our bestseller and timeless classics. Tages Sandwich cake is filled with liver paté créme, caviar cream and shrimp créme and garnished with shrimp, cheese, ham, cucumber, tomatoes, lemon, dill and parsley. You can choose between salmon, ham or a vegetarian sandwich cake, when you order from us.
Another thing you should not to miss out on is Tage's classic sandwich with Peeled Shrimps. We can promise that. With mayonnaise, tomato and some lemon on our own good bread or on a Danish rye bread, it will be a good "fika" or a light meal.

Start your day with something from our breakfast menu
The Tages breakfast menu gives you a really good start to the day. Tages serves cooked breakfasts every weekday between 7:30 – 10:00 am. Of course, you can get the menus Take-away – All for a really good morning.
No 1
Coffee/tea/chocolate, cheese or ham sandwich.
Coffee/tea/chocolate, egg or liver paté sandwich 
No 2
Coffee/tea/chocolate, Overnight Oats. Cheese or ham sandwich
No 3
Coffee/tea/chocolate cheese or skinkfralla, freshly squeezed juice, Yoghurt with Tages Granola or a Smoothie.
No 4
Coffee/tea/chocolate and freshly squeezed juice, fried ham with eggs and potatoes.
Plus
Cappuccino/coffee Latte/fresh berries/eggs